Kuih has always been loved by Malaysians. Now that we are stuck in quarantine, most of us are kind of bumped with the fact that we can't stop by that stall at the roadside where the mak cik sells all our favourite kuih.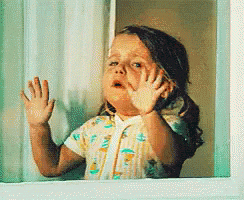 But fret not! There are some places that do deliveries! So here is a list we compiled to help you get your kuih cravings satisfied.
1. Nyonya Lab
When you hear the word 'nyonya' on a kuih, automatically your expectations are increased hahaha. Well don't worry, you will definitely be satisfied with the kuih from Nyonya Lab. They have many varieties that you can choose from!
Locals have said that the kuihs from here are absolutely yummy.
Deliveries are said to be fast too! You can choose between gift boxes, tiffins or platters.
Customers are saying they want to buy it again since it is definitely worth the price. And if you haven't tried it, please do!
Nyonya Lab Instagram
2. Madam Yong Delight
Another sweet spot for your kuih fix. This place has tremendous options to choose from.
Locals love how fresh the kuihs are here.
Madam Yong Delight has many returning customers. They also have promotions for example during festivals. Check them out!
Madam Yong Delight Instagram
3. Secawan Tepung
Into savoury types of kuih? Secawan Tepung is where you can get your savour kuih cravings fulfilled.
They also have tons of other varieties of desserts that you can order.
From creamy desserts, brownies and even soft kek batik.
Customers are very pleased and they want to repeat their order!
Secawan Tepung Instagram
4. Kuih.Co
Wow, this place has even done corporate events and food fairs. So you know they are the real deal.
Tons of sweet and savoury kuihs for you to choose!
They even have delicious bentos.
Be sure to check out promotions during festivals to get your kuihs at cheaper prices.
Kuih.Co Instagram
5. Nina Kitchen
Savoury or sweet kuihs – they got it all!
Did I mention they have cream puffs too!?
You can get mix boxes with kuih lapis and more!
Nina Kitchen Instagram
6. Kuih Malayaa
They are known for their "mom's touch", meaning it gives you that wonderful homemade feeling!
Customers loved it because it is definitely worth the price. And they even sell Durian Seri Muka here! So durian lovers – what are you waiting for?
And of course not just kuih, they are other varieties of things you could order from here – plenty of them!
You can even order noodles!
Kuih Malayaa Instagram
Now you know all the cool spots to get your kuih delivered right to your doorstep. Enjoy every bite of it!