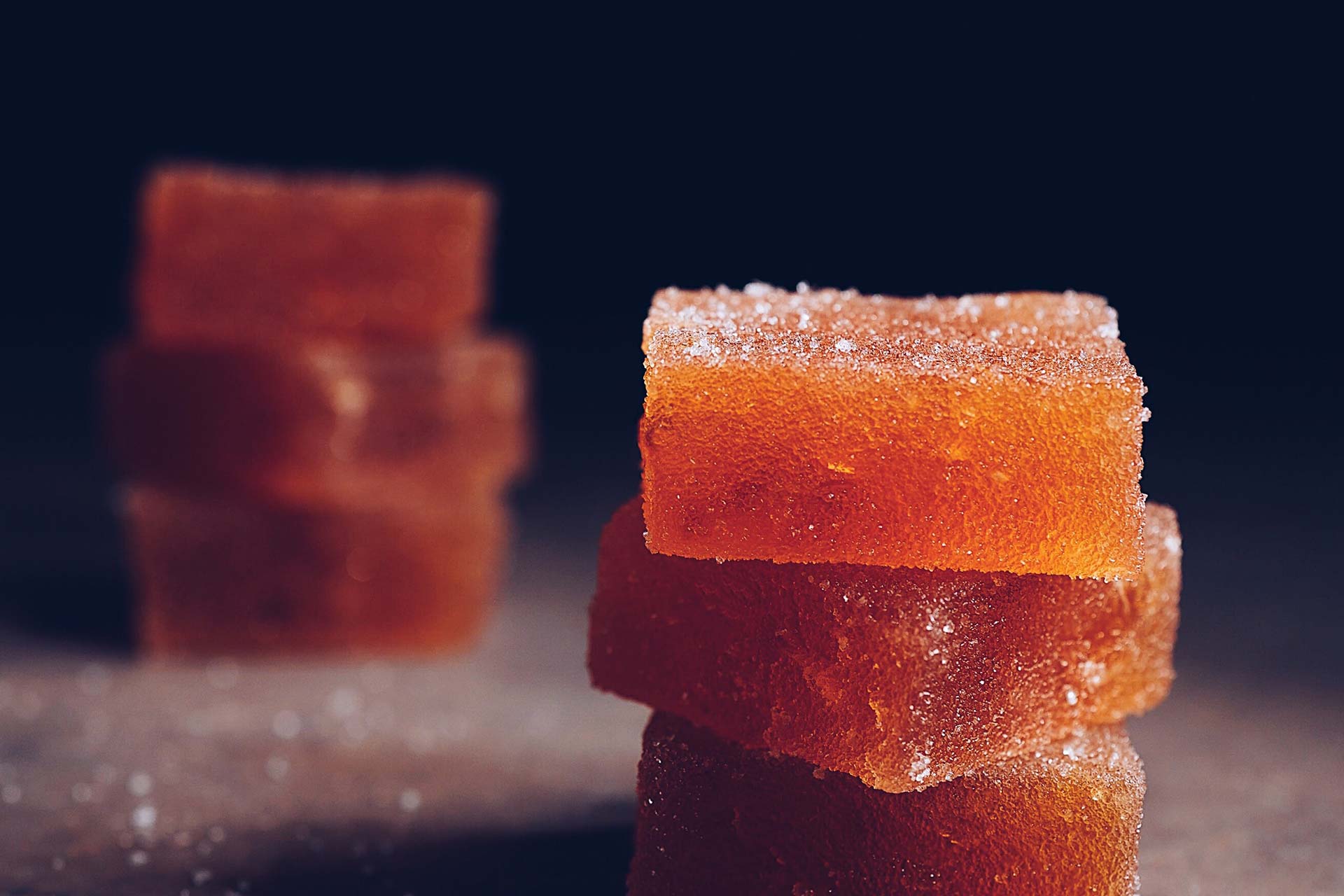 Disclosure, Privacy & Copyright Policy
Our terms and policy that is to be adhered to at all times.
Disclosure Policy
Our team spends hours carefully choosing and organizing these suggestions to the best of our abilities. We make it our goal to try and test out or even research as many of the products or services ourselves so that we can recommend them to you. Additionally, we only recommend products and retailers that we trust to buy or believe based on our research.
Certain links on our website, emails, social media, and groups are affiliate links so when you purchase through our site, we might get a small commission that keeps our website running and it is through this method that we are able to continue creating more useful content and exclusive offers for you.
If you have bought the items from our partners through us, we are very grateful for your continual support. We are always appreciative of your help and we value your trust a lot. Our mission is to always create values for our readers. Please do not hesitate to let us know if you have any questions about them.

If you have any uncertainty or doubts about the reviews/ quality/ manufacturing process of any item or vendor that we have recommended in our content, please immediately reach out to us at [email protected]. We are always open to your feedback and contribution as well.
Privacy Policy
My Weekend Plan Sdn Bhd ("MWP", "we" or "us") takes the privacy of your information very important. Our Privacy Policy applies to www.myweekendplan.asia website (the "Website"), social media, and be in control of the data collection, processing, and utilization in accordance with the Personal Data Protection Act 2010 Malaysia ("PDPA").

We respect your privacy and in no way are we collecting your data for unauthorized distribution, selling, or exchange with any third party. We only collect certain personal information on our websites like your name and email in exchange for our additional content or downloads. Your contact information will only be used internally for us to reach out to you and send more updates or information on our content as you have signed up for, such as the newsletter. Should you ever feel like your personal information is being misused or violated, please do not hesitate to contact us at [email protected]
Information Collected from All Visitors to our Website
When you access the Site, we and our third-party partners may automatically collect certain information about your visit using tools such as cookies, web beacons, and other similar technologies. The information collected automatically when you visit the Site may include your IP address, characteristics of your operating system, information about your browser and system settings, data about the computer or mobile device you use to access the Site, unique device identifiers, clickstream data (which shows the page-by-page path you take as you browse the Site). We or our third-party partners may combine information that each of us collects automatically with other information about you, including information you choose to provide.

Cookies are small files that websites and other online services use to store information about users on the users' own computers. This Site may use cookies (such as HTTP and HTML5 cookies), as well as other types of local storage. For more information about cookies, you may visit http://www.allaboutcookies.org .

To manage our automatic data collection, we may place tags (often referred to as "web beacons") on pages on the Site or in emails we send to you. Web beacons are small files that link web pages to particular web servers and their cookies, and they may be used for a variety of purposes, such as counting the number of visitors to the Site, analyzing how users navigate around the Site, assessing how many emails that we send are actually opened and which articles or links are viewed by visitors.

We also use third-party web analytics services, such as Google Analytics, on the Site, to provide us with statistics and other information about visitors to the Site. Finally, companies that provide certain third-party apps, tools, widgets, and plug-ins that may appear on the Site (for example, Facebook "Like" buttons), also may use automated means to collect information regarding your interactions with these features. This information collection is subject to the privacy policies or notices of those providers.
How We May Use Information We Collect
We may use the information gathered on My Weekend Plan Asia for various purposes, including the purposes listed below. For example, if you were to contact us with a question and provide your email address, we would use the email address you provided to respond to your inquiry. In addition, we use information we collect from you and through the Site to:
Provide products and services you request (such as when you sign up to receive our email newsletters);
Respond to requests, questions, and comments, and provide other types of user support;
Offer you products and services via marketing communications, or direct you to portions of this Site or other websites, that we believe may interest you;
To serve advertising, content and offers to you based on your interests and online activities, from us or third parties;
Communicate about, and administer your participation in, events, programs, contests, and other offers or promotions;
Carry out, evaluate, and improve our business (which may include developing new features for the Site; analyzing and enhancing the user experience on the Site; assessing the effectiveness of our marketing and advertising; and managing our communications);
Perform data analytics regarding usage of the Site (including market and customer research, trend analysis, and financial analysis;
Guard against, identify, and prevent fraud and other criminal activity, claims, and other liabilities; and
Comply with applicable legal requirements, law enforcement requests, and our company policies.

Non-disclosure
My Weekend Plan does not sell, rent, lease, or release your Personal Information to third parties. My Weekend Plan may, from time to time, contact you on behalf of external business partners about a particular offering that may be of interest to you. In those cases, your unique Personal Information is not transferred to the third party without your explicit consent. In addition, My Weekend Plan may share data with trusted partners to help us perform statistical analysis, send you email or provide customer support. All such third parties are prohibited from using your personal information except to provide these services to My Weekend Plan, and they are required to maintain the confidentiality of your Personal Information.
Disclosure of Personal Information
My Weekend Plan will disclose or share your Personal Information, without notice, only if required to do so by law or in the good faith belief that any such action is necessary to: (a) comply with any legal requirements; (b) protect and defend the rights or property of My Weekend Plan; and (c) act under exigent circumstances to protect the personal safety of users of theweddingvowsg.com, or the general public.
We may disclose your personal information to third parties: (a) in the event that we sell or buy any business or assets, in which case we may disclose your personal data to the prospective seller or buyer of such business or assets; and (b) if myweekendplan.asia or substantially all of its assets are acquired by a third party, in which case personal data held by it about its customers will be one of the transferred assets.
Use Of Cookies
The Website uses "cookies" to help you personalize your online experience. A cookie is a text file that is placed on your hard drive by a web page server. Cookies cannot be used to run programs or deliver viruses to your computer. Cookies are uniquely assigned to you, and can only be read by a web server in the domain that issued the cookie to you.
Cookies on the Website may be used to ensure a smooth user experience, perform analytics, and for showing relevant advertisements. Please note that third parties (such as analytics software) may also use cookies, over which we have no control. These cookies are likely to be analytical/performance cookies or targeting cookies. The Website uses Google Analytics. Please refer to http://www.google.com/policies/privacy/partners to find out more about how Google uses data when you use our website and how to control the information sent to Google.
Most Web browsers automatically accept cookies, but you can usually modify your browser setting to decline cookies if you prefer. If you choose to decline cookies, you may not be able to access all or parts of our Website or to fully experience the interactive features of the TWV services or websites you visit.
How We Protect Personal Data
We maintain appropriate administrative, technical, and physical safeguards designed to protect the personal data you provide against accidental, unlawful, or unauthorized destruction, loss, alteration, access, disclosure, or use. That said, it is not possible to guarantee the security of information transmitted online, and you assume some risk with regard to the security of information you provide through any website, including this Site. If you have a data security inquiry, you may contact us by emailing [email protected].
Copyright Policy
The content in My Weekend Plan is intended for personal use and expression unless stated otherwise. All content in My Weekend Plan is the property of the website owner unless it is mentioned otherwise, and is protected by Malaysia and international copyright laws. There will be no unauthorized copying, distribution, modification, display, reproduction, or duplication of any material or photo without written consent from the website owner.

All photos are given an image credit to the original source unless it is produced by the article's author. There is no intention to exploit or misuse photos or materials of individuals for commercial purposes, and should there be an individual or organization with a direct concern on the privacy of any photo or materials, please email us at [email protected]

This website accepts forms of sponsorships, paid insertions, or other forms of compensation. That being said, the owner(s) of this website is compensated to offer opinions on products, services, websites, and various other subjects of the matter. However, the opinions and perspectives indicated on this website are purely the writers' own. Any product claims, quote, statistics or other representation about a product or service should be verified and confirmed with the manufacturer, retailer, or party in question.

This website also acts in accordance with word-of-mouth marketing standards and it is noted that the compensation received might influence the advertising content, subjects, or posts made on this website.
Although the owner(s) of this website receives compensation for our posts or advertisements, we always give our honest suggestions, findings, opinions, or experiences on those subjects or items. We value and believe in properly informing our audiences including the honesty of opinions and relationships.

Kindly email us at [email protected] for more information and details.